Discover the eight selected research projects: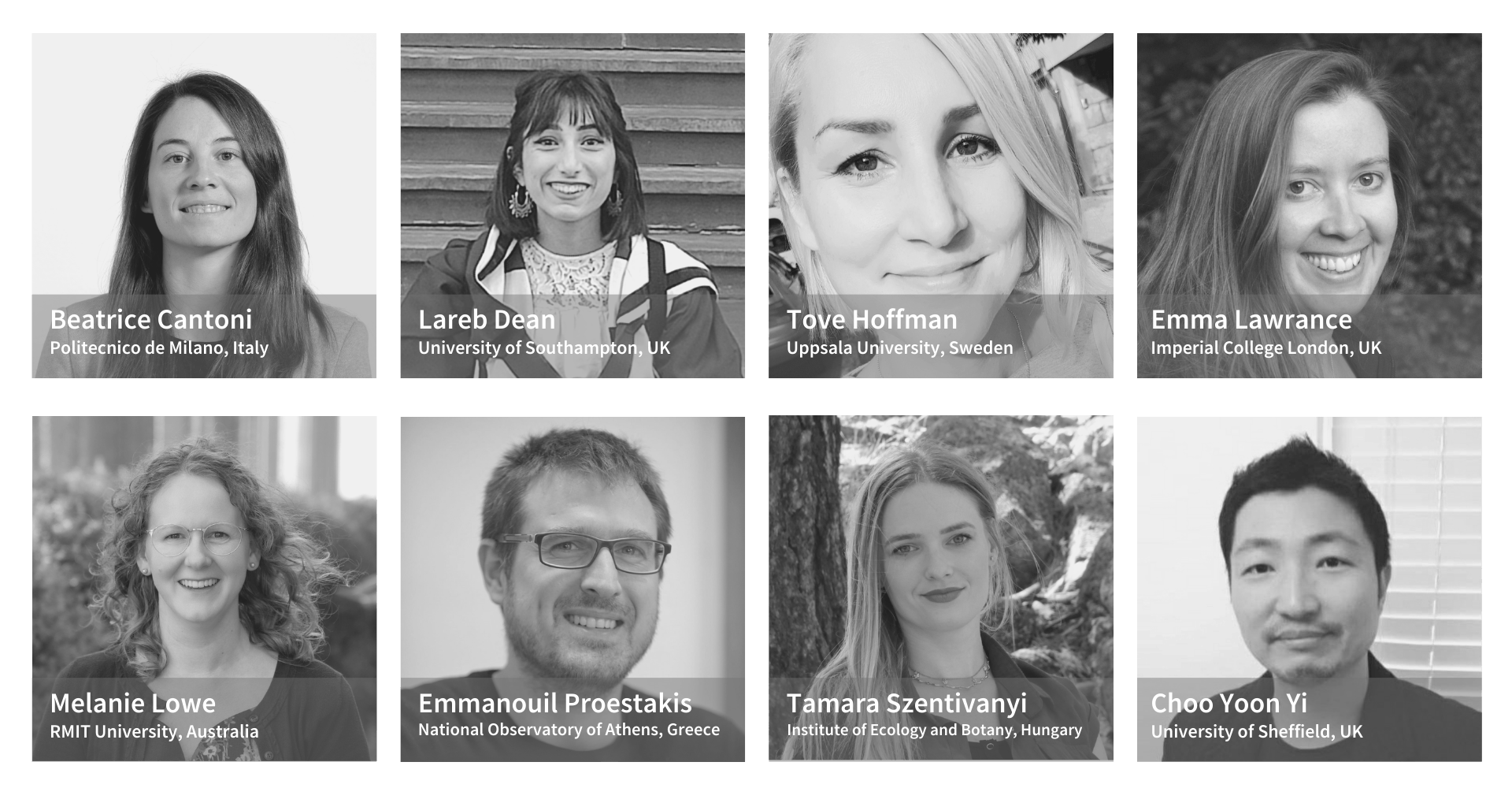 1.     Climate change and the water-food nexus: where and how to act to reduce impacts on human health
Beatrice CANTONI, Politecnico di Milano, Italy
Dr. Cantoni will seek to develop an integrated risk-based approach to guide future policies and improve the water-food sector's preparedness towards water quality challenges caused by climate change.
2.     The impact of rising temperatures on lung health in the face of particulate matter air pollution
Lareb DEAN, University of Southampton, United Kingdom
Dr. Dean will examine how increasing temperatures and particulate matter exposure interact to affect human lung and heart function in order to identify effective mitigation strategies and reduce health burdens.
3.     The impact of climate change on vector-borne infections in temperate regions
Tove HOFFMAN, Uppsala University, Sweden
Dr. Hoffman will investigate the impact of climate change on tick abundance and pathogen infection rates, as well as the establishment of mosquito-borne tropical viruses in temperate regions, to improve forecasts of the risk of vector-borne disease establishment under various climate scenarios.
4.     Climate cares: building youth resilience by understanding and intervening on the mental health impacts of climate awareness
Emma LAWRANCE, Imperial College London, United Kingdom
Dr. Lawrance will conduct mixed methods research to understand climate-related mental health and well-being experiences among youth in the Philippines and Australia to co-design effective and scalable interventions and support.
5.    Developing indicators to support healthy, climate-resilient cities
Melanie LOWE, the Centre for Urban Research at RMIT University, Australia
Dr. Lowe will develop, test, and share indicators of healthy, climate-resilient cities to identify resilience inequities within and between cities and support planning to minimize the health impacts of climate change.
6.     Earth Observation for Air-Quality – Dust Fine-Mode
Emmanouil PROESTAKIS, National Observatory of Athens, Greece
Dr. Proestakis will work on improving Earth Observation-based capacity of airborne dust, focusing on inhalable dust particles, and exploring the complex role of inhalable dust particles in inducing human health diseases under an intensifying changing climate.
7.     Effects of climate change on the eco-epidemiology of zoonotic arbovirus infection in avian hosts
Tamara SZENTIVANYI, Institute of Ecology and Botany, Hungary
Dr. Szentivanyi's research will focus on assessing the current distribution and public health risk of avian-associated arboviruses with zoonotic potential and improving vector-borne disease monitoring and surveillance.
8.     Renovating care homes fit for the future:  Balancing indoor heat stress risk mitigation with net zero ready by 2050
Choo-Yoon YI, School of Architecture, University of Sheffield, United Kingdom
Dr. Yi will create innovative and reliable modeling methods and tools to identify effective space cooling strategies to reduce indoor heat stress risk in care homes while meeting the net zero CO2 emission target by 2050.