As the world faces one of the most challenging crises in modern history, radical new methodologies are needed to tackle the exponential threats of our times.
The AXA Research Fund has committed to support the Billion Molecules against COVID-19 Grand Challenge, launched by the Joint European Disruptive Initiative (JEDI), the major European Initiative for disruptive innovation.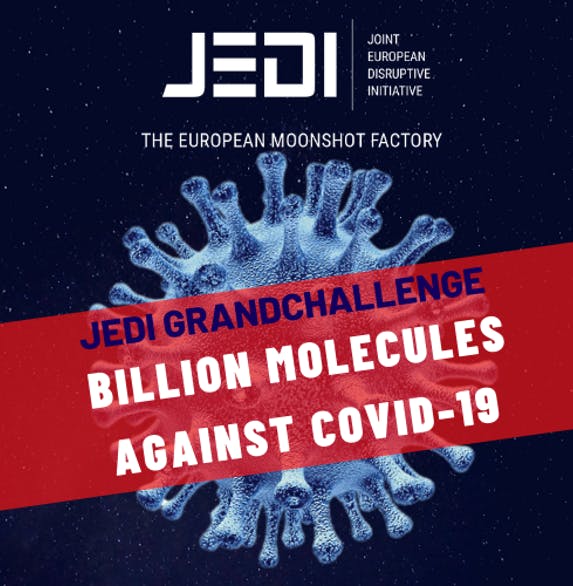 This challenge, launched on May 4th, open to the best scientific & technology teams in the world, has one objective : to screen billions of molecules with blocking interactions relevant to SARS-CoV-2, and fast-track the route to a therapeutic treatment. This is the first-ever DARPA-type (Advanced Research Projects Agency) challenge in Europe at the intersection of epidemiology, high performance computing, molecular biology and artificial intelligence.