Through Research, Progress
The AXA Research Fund is the scientific philanthropy initiative of global insurance leader AXA dedicated to boosting scientific discoveries that contribute to societal progress. It also encourages researchers to engage with the general audience and feed the public debate.
We were born in 2007 out of the strong belief that science plays a critical role in empowering people to face today's challenges and forge themselves a better life.
So far, we have supported 531 research projects, carried out by leading researchers of 55 nationalities and hosted in 34 countries.
THE TWOFOLD MISSION OF THE AXA RESEARCH FUND
Attract, select and support leading fundamental research projects on risks:
Environmental risks
(climate change, natural hazards, urbanization & resilience, energy transition ..)
Life risks
(longevity, pandemics, medical information, healthcare systems, ....)
SOCIO-ECONOMICAL RISKS
(macro economic and financial risks, risky behaviors, sociopolitical risks....)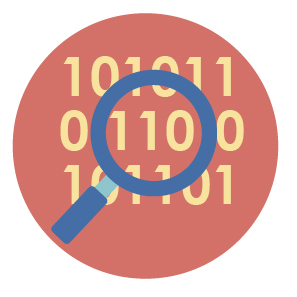 DATA & TECH RISKS
(data privacy & cyber security...)
Encourage supported researchers to feed the public debate, to help better manage or prevent risks
By promoting the AXA Fellows' public engagement toward a broad audience and in the media, through a lively community management
By fostering scientific exchanges and knowledge-sharing in society, to enlighten decision making on risks related issues
The AXA Research Fund supports academic innovation carried out by top-tier researchers all over the world. It provides researchers with the means and freedom to complete their work successfully, so that they feel encouraged to explore new avenues.
The awarding of grants is based on strict academic criteria, following a transparent and rigorous selection process, which is overseen by a Scientific Board mainly composed of well-known senior academics, and presided by Prof. Tom Kirkwood (Newcastle University, UK).
The AXA Research Fund aims to foster scientific research on risks which are among the most important challenges faced by societies in today's world. Through innovative philanthropic partnerships, the Fund supports leading researchers and academic institutions across the world and contributes to developing the dialogue between science, the private sector and civil society.
Five funding schemes are used to support excellent researchers in the most relevant way to
• support academic innovation: Chairs – up to €3M, Awards – up to €250K, Post-Doctoral Fellowships – up to €130K
• promote discussions between the academic world and society: Joint Research Initiatives – up to €225K, and ad-hoc grants for Public outreach by AXARF research fellows – up to €125K.
Calls for applications are open for Post-Doctoral Fellowships, Chairs and for Outreach Grants. Guidelines are detailed in How to obtain funding section.
Supporting research dissemination goes beyond funding: AXA uses its corporate networks and communication resources to help selected scientists go one step further in sharing their knowledge with a broader audience, empowering them to actively nurture public debate on risks faced by our societies.